Connection during isolation – Vintage Vibes & COVID-19
At Vintage Vibes, our mission is to tackle isolation in lonely over 60s across Edinburgh through friendship and support.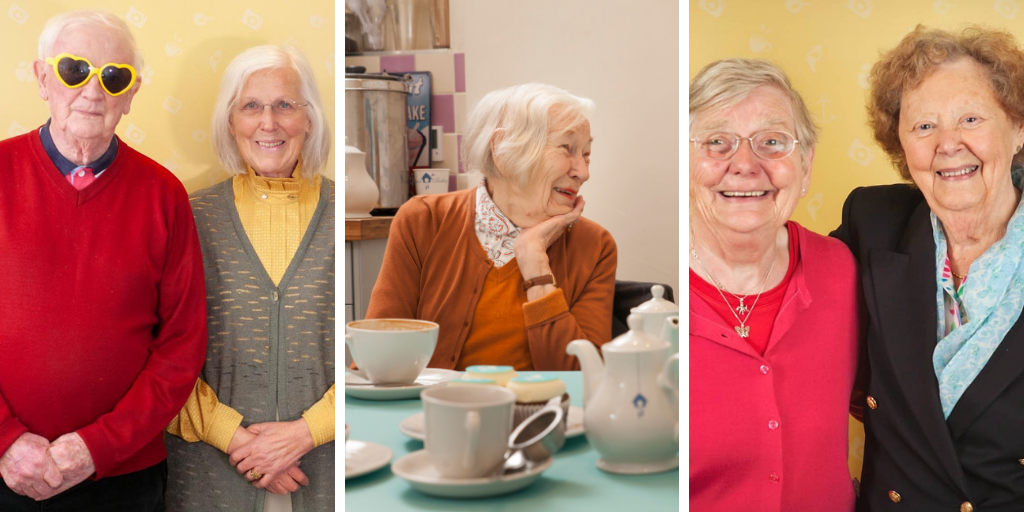 With precautions being proposed that will limit the activities of local older people in order to protect them from the risk of COVID-19, the work of our team and our incredible volunteers is more important than ever. For many, the care of a Vintage Vibes friend will be making so much difference during these anxious times.
We passionately believe in coming together as a sector, and as a society, to face the challenges ahead. We'll be working with our volunteers, our supporters, and our friends across other organisations and groups, in order to do all we can to help those socially isolated over the upcoming months.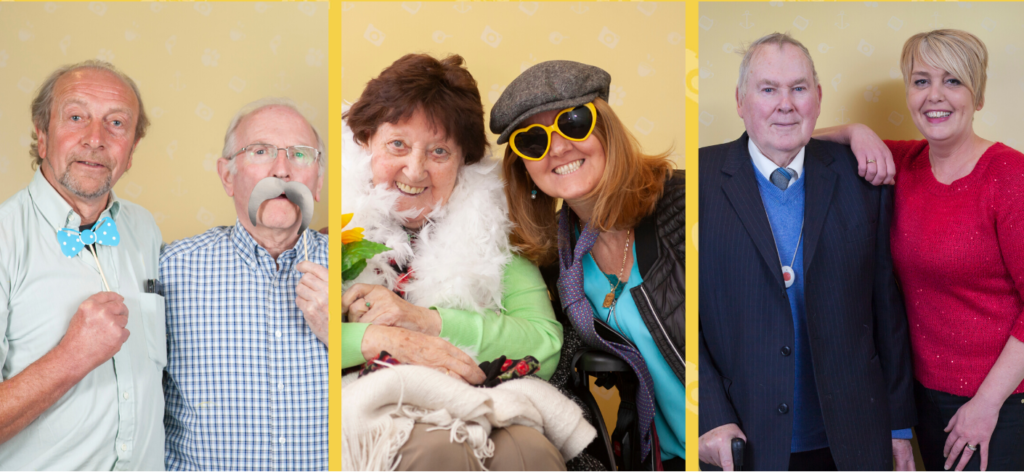 Things are developing quickly, with new announcements being made every day. We will work to keep our community up to date with our plans and to react as best we can as the situation unfolds.
VINTAGE VIBES COVID-19 APPROACH:
1. We are pausing all face to face visits and groups until further notice.
This will be reassessed every two weeks and we will be updating our VIPs and volunteers on a regular basis.
2. We are continuing as many relationships as possible through other means.

We are supporting volunteers to maintain their friendships over the phone, and are sending our writing packs to those who would prefer to write letters (for example, if their VIP is hard of hearing).
We are creating new phone based friendships for our group VIPs in order to maintain a human connection over this time.
3. We are going the extra mile for those who are most vulnerable

As a team, we have assessed our VIPs and determined who is most at risk. We have increased our communication with these VIPs and are connecting them, where relevant, to additional community services to ensure that they have access to the essentials such as food and medication.
We have also asked our volunteers to regularly update us on the wellbeing of VIPs in order that we can react promptly to any potential issues VIPs are experiencing.
4. We are pausing new VIP referrals and new volunteer requests

This was a difficult decision to come to – as we have experienced the incredible kindness of so many individuals contacting us in the past week asking how they can help.
However, our work relies on safeguarding to ensure the wellbeing of everyone involved – and during this time we will not have the capacity or face to face contact needed to undertake appropriate safeguarding measures for new volunteers and VIPs.
5. We will be publicising other opportunities to help

For those potential volunteers who approach us about wanting to make a difference, we will be updating a list on a daily basis of opportunities that are known to us.
We have also created a blog post covering some simple things you can do right now to help.
6. We will be signposting to our friends across the city

During this period we will be focusing on supporting VIPs within the existing Vintage Vibes community as well as those referred to us from our parent charities, LifeCare and Space. Within this, we anticipate a huge workload for our team as we try to make a difference to hundreds of local people.
If we are approached about external referrals, we will be signposting these on to other fantastic organisations within the community – and are updating a list on a regular basis to keep track of which organisations are able to take on new referrals.
7. We will be encouraging new ways to bring joy to daily life whilst in isolation

We have worked with a corporate partner, Citi Edinburgh, to create kits for isolated VIPs to use in the house – and are posting these out when requested. These include kits for baking, crafts, puzzles, reminiscing, conversation cards, music players and digital tablets.
We have been working with local schools to ensure over 600 Easter cards have been written to our VIPs by local primary and secondary children. We will be distributing these to VIPs who are isolated in the community.
Alongside this, we are working with volunteers to create a regular update for volunteers and VIPs with ideas surrounding things to do in the house to promote wellbeing and positivity.
8. We will be going one step further
Thanks to the support and guidance of our friends across the sector, we are developing an add-on service and training system to enable us to support more of the isolated VIPs who have been connected to us, and will be launching this as soon as possible.
For now, we want to thank every single one of you. This is a tough time, and community, connection and care for one another is more important than ever.
Your support means the world to us and our VIPs. We'll be working hard over the upcoming months to make a difference wherever we can, and we hope that you stay safe and well during this time.